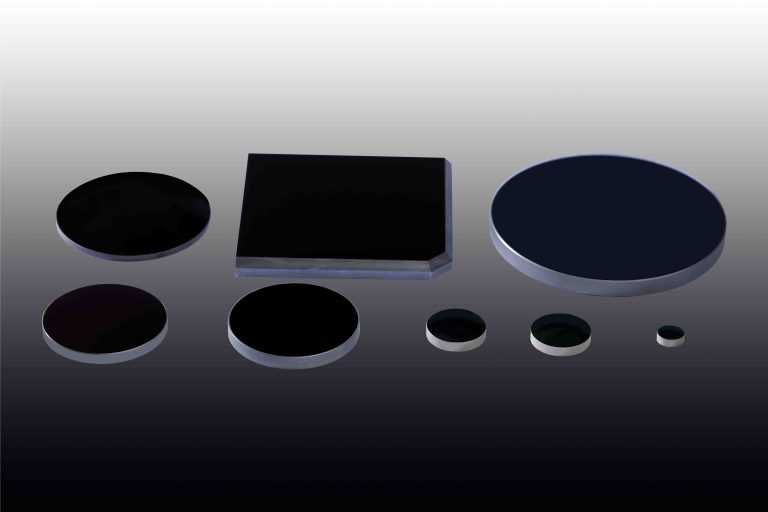 Long Wave Infrared (LWIR) technology, operating in the 8–12 micron range is critical for thermal imaging systems used in defense, security, medical diagnostics, and industrial inspection. High-performance coatings are needed to optimize effectiveness by reducing reflection and increasing transmission. Optica offers low reflection hard carbon Anti-Reflective (AR) coatings for LWIR, providing enhanced performance and durability in harsh environments.
Optica's advanced optics fabrication technology, including optical polishing and SPDT machines, enables us to manufacture precise aspheric and diffractive surfaces for LWIR optics. Optica uses industry-standard equipment, such as the Zygo interferometer and Talysurf profilometer, to measure and check the surface quality of our LWIR optical components. 
Optica offers a Diamond-Like Carbon (DLC) coating on one side and a High-Efficiency AR (HEAR) coating on the other side of optics to meet the strict requirements of LWIR systems. This combination provides exceptional transmission and enhances the durability and protection of critical optical components. With our advanced coatings, your thermal imaging systems will achieve optimized performance in even the harshest environments.
Test

Condition

Type of coating

Requirement

Cellophane adhesion tape test with quick removal

Moderate abrasion 25 cycles with 1lb

Severe abrasion 20 cycles with 2 lb

24hrs, 95-100Rh, 120+/-4F

-80F to 160F for 2hrs at each temperature